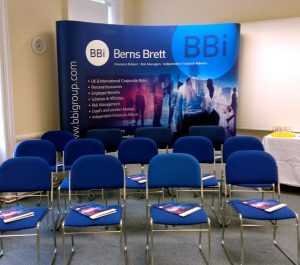 We launched our 2018 seminar program last week, just after Valentine's Day, on the subject of 'Hold on to what you love'.
We had a great turnout and delegates heard from three great speakers.
Our first seminar was primarily aimed at accountants so we could explain and demonstrate the following topics:
Lindsey Nelson of CFC Underwriting presented on the topic of cyber security (Love your data), and the importance of robust insurance to protect against threats to the modern business.
David Lane from Vestra Wealth discussed the importance of inheritance tax planning (Love your money). There are plenty of sound and tested strategies available to reduce your inheritance tax bill and leave more behind for those you love, so why let the government take it when you can give it to your family?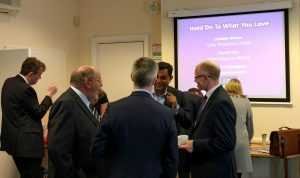 Finally, our own Clive Lotherington spoke on the subject of employee benefits (Love your staff), and the value of putting in place insurance for your most important asset. Any company that values their employees should consider the value that providing even a basic level of benefits, such as group life assurance, can have in attracting and retaining staff, and showing appreciation for their worth.
Everyone who attended will be receiving a copy of the presentations and their CPD certificates, accredited by the Pensions Management Institute.
We've also had some lovely feedback about the event with an average rating of 4.5/5 and one person commenting 'Excellent presentations. Well done!'
We hope to make our next event even better. This will take place on the 17th May in our presentation room at The Old Court House.
More details will be available soon, but if you want to reserve your place send us an email at enquiries@bbifp.com.