Simple fixed term life assurance is one of the simplest and most cost effective ways to protect your loved ones.
Term assurance is commonly used to protect things such as a mortgage or large personal loan. It is a popular choice for liabilities where the amount and the term are known.
We can advise you on the cover you need and the flexible options available to make sure you have the right cover for you.
Fixed-term life insurance
When you have a known liability such as a mortgage or other large debt, a fixed term assurance plan can provide cost-effective protection.
BBIFP can advise you on the options available from the whole market.
We will only provide bespoke advice to you in writing but read on to learn more about term assurance and what it can do for you.
Why use BBi Financial Planning?
Our advisers have obtained the highest level of qualification in UK financial services
With decades of experience between them our advisers have seen it all.
We use the best tools available to make sure our research is as good as it gets.
We invest heavily in expert compliance support to ensure our staff and processes are always under scruitiny.
We have relationships with tax and legal experts to provide you with a holistic support network.
A service agreement with us means you will be able to speak to your chartered adviser. You won't be stranded with someone else.
Benefits of fixed term assurance
A fixed term insurance policy is ideal for covering liabilities that don't change (for example a mortgage or a loan).

Cover can be matched to the term of your repayment to ensure you only pay for what you need.
You can often add other options such as critical illness cover, decreasing or increasing cover (depending on your needs) and waiver of premium, which is like insurance for your premiums.
Why choose BBi Financial Planning for fixed term assurance?
Business owners and directors can save money with Relevant Life insurance.

You get the benefit of the cover while your company pays the premium.
Pay for private treatment and for care to suit your timetable and budget.

A range of features and cover is available, including 'six-week' budget options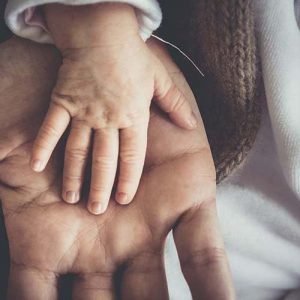 Life Insurance can pay out if you die but what if you survive?

Critical illness insurance will pay out if you are diagnosed with a serious medical condition such as a heart attack, cancer or more.
Which type of term cover is right for you?
Level term cover is an ideal option to protect against a debt that stays level, for example an interest only mortgage.
Decreasing Term Assurance
Sometimes known as Mortgage Protection assurance, a decreasing plan reduces in value over time, perfect for debts that are being repaid. Decreasing cover is cheaper overall than a level plan but the costs are still fixed.
Decreasing Term Assurance
Inflation is the enemy of all financial planning. An increasing term plan can beat the effects of inflation by automatically increasing each year so the real value of your insurance is protected. Your costs will increase too.
I was given as usual excellent service by Trevor Poulter
What are the benefits of fixed term assurance?
Simple, cost effective insurance for if the worst should happen.
Low premiums for valuable protection
A simple fixed term plan is one of the cheapest ways to provide valuable financial protection, with premiums available as low as £5 per month. That's less than two Costas.
Tailored cover for your needs
Only pay for the cover you need

You can have as many term assurance plans as you need. For example your mortgage, car loan and other debts can all be covered with their own plan, providing maximum flexibility for you.
Bolt-on options available
Term cover is simple but flexible. You can add a range of benefits and options such as critical illness, renewable cover and phased claim payments.
This page is for information and education and is not advice.
Our advice is always bespoke and in writing.
Contact us to discuss your needs or arrange a meeting with one of our chartered advisers.
Any companies and products mentioned are for information only and are not a personal recommendation.